Autumn and Christmas Joy and Calm coordinates f...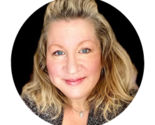 All designs by Magenta Rose
Hello, thank you for your custom! :) I love to see your creations when you tag me @magentarosedesigns ♥ I'm in the UK working on new designs! All designs ©Magenta Rose Designs
Description:
Christmas peace and joy, Calm snowflakes on sky blue and fuchsia pink, Cozy houses of Mustard yellow and Candy Cotton Pink on a Lagoon blue background combine with stars and Christmas trees to create a wonderful Fall, Autumn and winter palette that's fabulous for Autumn Holidays, celebrations and Christmas! Here's a cozy collection of homely delights . Baking cupcakes, Snowflakes, Pineapple, the symbol of hospitality, Pumpkins, Harvest rabbits with vegetables and gourds, a Christmas village in the snow, Home sweet home , hygge and a feeling of JOY! This collection has been created to coordinate with the JOY Petal Solids Design contest, Lagoon blue teal, Mustard yellow and pink cotton candy. Petalsolidsjoydc is a design contest to allow you to find coordinated designs by searching this tag!