ALERT: Significant site issues
We are aware some customers are currently not able to login, upload designs or access other areas of the site due to outages affecting Amazon Web Services (AWS). This is a widespread outage, and we are working with AWS to fix it as soon as possible.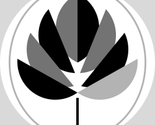 All designs by Leah Sorensen-Hayes
l'll be more than happy to tweak any of my designs to better suit your needs. You're welcome to email me at leahksh7@gmail.com or message me through Spoonflower.
Description:
An Amish-style cheater quilt with coordinating fabrics for backing and binding. The collection also includes matching tea towels. To learn more about the project and see images of the finished quilt, please visit my blog, Middle of the Blue: https://midoftheblu.blog/2021/10/17/the-amish-1890-cheater-quilt/ .