Rock & Royalty! - Rock & Roll!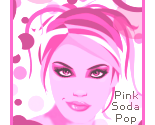 All designs by ALL Designs © PinkSodaPop 4ComputerHeaven.com
Need something adjusted? Color? Size? Orientation? - I do custom work, JUST ASK! ...::: Please feel free to contact me via my website :::...ALL DESIGNS ARE 100% HAND DRAWN ELEMENTS BY © PINKSODAPOP ALL RIGHTS RESERVED - Please do not steal my artwork
Description:
Hand drawn elements by PinkSodaPop like stars, music notes, crowns, and lightning bolts, hearts and rainbows! - © PinkSodaPop 4ComputerHeaven.com - Featuring the 'Tropical Fabungalow' palette of colors! - For your Queen and King of ROCK!