The Beige Standard 1 of 5: Sandy Coordinates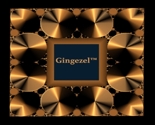 All designs by Gingezel Inc.
Share the joy of creating beauty! As PhD physicists our inspiration is a synergy of mathematics and nature. The result is sophisticated original designs. Enjoy and thank you for visiting! You are welcome to use these fabrics commercially.
Description:
Inspired by the amazing subtle variety of shades of sand. Beige is a standard, a staple in design. The challenge is to make the designs fresh, interesting, sophisticated.