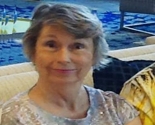 All designs by Ginny Schmidt
Check out my DIY handbag pattern collections: Generation One makes a sweet little squarish bag; Gen Two Is still ladylike but more rectangular and a bit roomier. Links are provided to pictures of the construction process on Flickr.
Description:
My own mostly abstract digitally created musings.