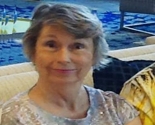 All designs by Ginny Schmidt
Check out my DIY handbag pattern collections: Generation One makes a sweet little squarish bag; Gen Two Is still ladylike but more rectangular and a bit roomier. Links are provided to pictures of the construction process on Flickr.
Description:
These designs are primarily intended to be centered on a yard of fabric, cut out, and stretched over a wooden art frame for hanging as wall art. Alternatively, depending on how many repeats will fit onto a yard, the images can be lined for placemats or sewn together for decorative pillow covers.