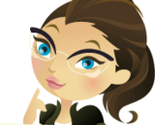 All designs by Terri Swallow
I'm a web developer, photography hobbyist and crafter. I am happiest when I'm making (or coding) something!
Description:
The ampersand if my favorite typographic element and symbol. This fabulous repeating pattern shows just how much this wonderful glyph changes from font to font. I'm making it available for sale in limited shades but contact me for custom sizes and colors. It's an incredibly flexible design and I would be happy to make it PERFECT for your sewing or craft project!