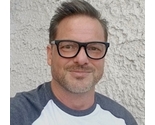 All designs by Aaron Christensen
Hi, I'm an artist from Portland, OR. I include Spoonflower as a way to offer coordinating fabrics that speak to my latest favorite ideas. Always thankful for follows and faves. LMK if you would like scale changes.
Description:
A collection of baseball designs that feature old fashioned bats, balls, leather mitts and trophies, with a mix of other patterns. Be sure to check out my other baseball collections.