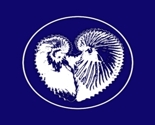 All designs by Joan Caronil
Just a Mediterrenean creative spirit, with love for the Nature, the Environment & Biodiversity, seeking to offer a naive vision of aesthetics, and share this own point of view through different designs. Tending to be natural, colorful and passionate.
Description:
Pieris Brassicae, the beautiful and common cabbage´s butterly. Slovakia and the Czech Republic, two beautiful countries in Central Europe, with awesome Nature, Natural Parks, rich Culture, Art and nice people. Mademoiselle Malikova, a nice friend with a wise brain, good taste and love for cold-colours, black&white and simple combinations, she inspired me. This collection is a very simple one, black&white and matching one single colour. Central Europe and the murmuring streams in the Spring and also the flowing waters in the rivers and lakes during the Summer evenings, the delicacy of the fluttering in circular movements of the tiny and beautiful cabbage´s butterfly... Designs done with watercolours, Chinese ink and digital enhancement. Two simple designs combined with collage techniques and digital techniques. It´s dedicated to my friends from these countries, and specially to Mademoiselle Malikova. I hope you would like them!