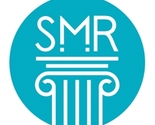 All designs by Suzanne MacCrone Rogers
The surface and pattern designs that Suzanne creates are derived from her original photographs and paintings. The styles range from classic to contemporary in florals, ditzy, medallion, stripes, trellis, Moroccan lattice, and geometric patterns.
Description:
Modern, retro, black and white patterns created from original Matisse style cutouts. Floral, geometric, bold, and whimsical surface design for wallpaper, textiles, and home goods.