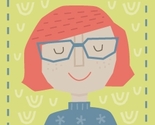 All designs by Donna Brady
Thank you for visiting Gitchyville Stitches, home to fun, fresh fabrics featuring the surface pattern prints of Donna Brady Designs. I hope you enjoy browsing the current offerings, and will visit often for new arrivals!
Description:
A collection of Australian animals and graphic prints to make you smile and say "G'day"!