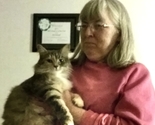 All designs by Kathleen Howard
Message me for resizing designs or colors changes and turning designs 90 degrees to better use the fabric. I share an interest in fabric design with my sister ArtbyJaneWalker . I'm a quilter and have a love of fabric. I can set up photos for pillows.
Description:
All sorts of styles of dahlia designs. Most of these are from the same original inspirational photos that I took.