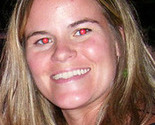 All designs by Rochelle Flynn
I am a Parsons fashion design student who embraces creativity. Besides designing, sewing, draping, and patternmaking, I also engage in crocheting, graphic design, textile design, painting, paper crafts, etc. And I make awesome Halloween costumes!
Description:
Good things for moms...no matter who your baby is!