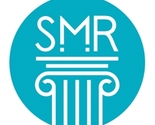 All designs by Suzanne MacCrone Rogers
The surface and pattern designs that Suzanne creates are derived from her original photographs and paintings. The styles range from classic to contemporary in florals, ditzy, medallion, stripes, trellis, Moroccan lattice, and geometric patterns.
Description:
My Boho Blooms painting, "Raindrops on Roses" was the original artwork I used to create this surface & pattern design. Washes of watercolor & leafy vines and tiny rose buds. This collection includes beautiful painterly patterns created from my original mixed media painting on canvas.