Time's on Vacation!
6 designs by majobv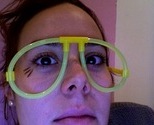 All designs by MaJo BV
Hi! Please message me if you're interested in color or size changes. Also do so if you'd like to purchase anything in the not for sale category. Thank you for stopping by :)
Description:
Sometimes I just would like time not to extist... kind of as if it went on vacation! hehehe See the cute Hours, each with its own luggage, as they travel around the clock.