StitchingtheMoonStudio-Rain, rain go away!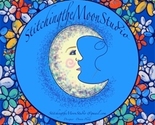 All designs by Denise Purdy
I am a life long artist with a love of patterns in nature and sewing. Most of my designs are created in the vibrant colors I see every day! Feel free to contact me if you need a design resized or in a different background color! Thanks for visiting!
Description:
I really loved this color pallet and it instantly reminded me of a colorful umbrella I had as a child. All designs can be resized, just contact me with your request