Very Small designs for printing on SATIN only!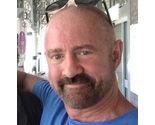 All designs by Patrick Moriarty
My textile print designs have been bought by major retailers worldwide for the last 20 years for fashion, accessories and home decor. In 2013 I launched my own website & brand paisleypower.com specializing in creating unique fabrics and fabric products.
Description:
These are very small Paisley Power designs by Patrick Moriarty. Satin is the only fabric that will achieve a great result due to the tiny (reduced-size) details in the designs.