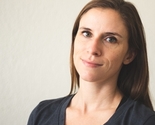 All designs by Jacqueline Hurd
Hi! I'm Jackie, an illustrator with a passion for pattern design. I live & work in Southern Pines, NC. I love seeing my designs come to life on everyone's projects so please tag me on Instagram or send me a message with links to photos of your creations.
Description:
Ramen night is something very special in my house. I make the basics and friends bring their favorite add-ins. The kitchen fills up with laughter, slurping and kids rushing in to steel fistfuls of noodles. This is a collection inspired by those magical ramen nights.