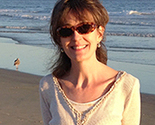 All designs by Kim Buchheit
Hi. I'm a designer and artist living and working in Grand Canyon National Park. Below are links to my website and blog. Contact me for custom design work, to view additional designs, or to purchase and/or license designs. Thank you!
Description:
This collection is noted for its woodcut feel and nature themes. I illustrate and carve my own linocut stamps, then scan in the prints to create unique designs that have a texture-rich, hand-printed quality.