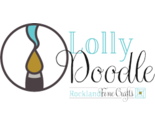 All designs by Leslie Rennolds
Adult coloring books led to drawing my own illustrations, which led to colorizing, which led to someone saying "That would make beautiful fabric", which led to Google, which led to Spoonflower. Enjoy!
Description:
Hand painted polka dots in a variety of color themes and pattern sizes. Suitable for home decor, clothing, children's rooms and more. Who doesn't love polka dots? Plenty to choose from here.