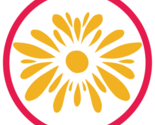 All designs by Lisa Yvette Harbin
My name is Lisa Yvette; I'm a self- taught artist and have been drawing images for many years. I have a simplistic style of drawing, in which I consider fun and cutesy. I love clean lines and vivid color with a little whimsy tossed in.
Description:
Colorful retro geography square pattern.