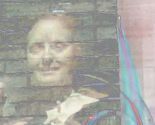 All designs by Mindy Fitterman
Welcome to my shop! If you are interested in a design that I have made public but have not yet posted for sale, please send me a message via the contact page at my website and I will work on it for you.
Description:
Rich textures suggest brocade, lace, and sari cloth. Many of the designs are large scale.