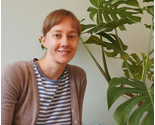 All designs by Karin Fast
Welcome! Please ask about resizing any of my designs.
Description:
My inspiration for this collection is the memory of my grandmother and the plants from her garden that continue to bloom where I'm living now. When her house was sold after her death a year ago, I took some snowdrops, crocusses and other plants and transplanted them into our own garden. The process sparked memories of time spent with her and things I've learned from her.