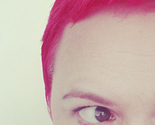 All designs by Claire Bircher
Poet, jewellery maker, biscuit fiend, crisp junkie, scissor addict. Find me on facebook as Claire Bircher and S6 as Glanoramay.
Description:
Striped candy coloured dots and drops, cute, girly and modern. 2 multi coloured designs, one with a plain white background, one with a scribbly background and both in 4 sizes. There's also a design with each of the colours seperately in a functional size. Message me if you require any changes made to a design, I can do a mix of any colours you see here or any sizes.