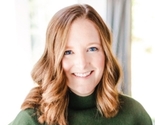 All designs by Erica Deam
Hello! My name is Erica and I have my own interior and surface design business in Alaska. I love hiking, creating a healthy lifestyle and collaborating with others. Would love to connect on Instagram @aspenredesign and see what you are working on!
Description:
Inspired by winter in Alaska where life is more in sync with our very pronounced seasonal changes. These changes usher in different and exciting events and activities, creating a balanced rhythm and pace of life.