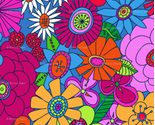 All designs by Monica Tojek
Fun and upbeat fabric designs for home decor and apparel. Wonky, large scale florals and uniquely colorful color combinations are specialties of mine. If you are on Instagram, I'd love the follow. TIA.
Description:
Abstract designs from drawings made on or just after a recent trip to NYC city.