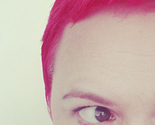 All designs by Claire Bircher
Poet, jewellery maker, biscuit fiend, crisp junkie, scissor addict. Find me on facebook as Claire Bircher and S6 as Glanoramay.
Description:
My Entry into this contest is I Sit in The Background whilst Nudes Recline - but I like the design motif so much that I've decided to turn it into a collection with some additional colour variations.