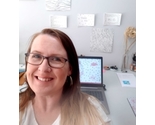 All designs by Penny Royal
Illustration/Graphic Design/Surface Design Based in Nelson, New Zealand. Mum of 2. Bachelor of Arts & Media Graduate. Please message me for scale requests and licensing inquiries.
Description:
Swashbuckling rascals with pistols and cutlasses in search of treasure chests and crosses on maps sailing on their sinister black ships... Pirates!!