Grey Zones 1: Dark and Charcoal Coordinates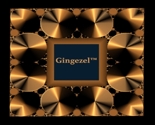 All designs by Gingezel Inc.
Share the joy of creating beauty! As PhD physicists our inspiration is a synergy of mathematics and nature. The result is sophisticated original designs. Enjoy and thank you for visiting! You are welcome to use these fabrics commercially.
Description:
The full set of collection photos are at Gingezel Fabric www.gingezelfabric.comThe Gingezel Grey Zones Collection brings together a range of sophisticated grey designs for home and fashion. The mood is architectural, European, and occasionally slightly Oriental. The greys range from silvery pale to charcoal, cool to warm, brownish to true grey to pinkish.This collection has been split into 2 parts, softer shades in Grey Zones 2Coordinating stripes are available in the Grey Zones Stripes. Original designer fabric by Judi Suni Hall for Gingezel.