Lush Historical English Redouté Pink Roses and...
6 designs by utart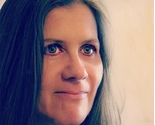 All designs by Uta Naumann
Loves creating passionately seamless patterns from historically vintage flower, animal and floral elements but Iam also inspired in modern and trendy watercolor flower and nursery patterns. Please view my collections and contact me if you wish
Description:
I have a passion for historical roses and vintage Redoute illustrations and the beautiful paintings of Pierre-Joseph Redouté and other botanical illustrators are a treasured source of inspiration for me. So many of my Redoute fabrics contain those floral elements and I like to mix them with other tropical flowers, animals and birds. My designs are available as fabric samples and on various products for fashion and home decoration on Roostery. Feel free to follow my links and visit my store and my other collections.