protea floral, protea fabric, Botanical waterc...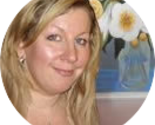 All designs by Magenta Rose
Hello, thank you for your custom! I love to see your creations when you tag me @magentarosedesigns ♥ I am in the UK working on the next new thing! All designs ©Magenta Rose Designs
Description:
Protea flower, botanical flower fabric , burgundy fabric, watercolor Floral designs, some with seasonal flowers, berries and butterflies - suitable for Baby, kids, adults, Decor, Upholstery, Clothing, accessories and much more! Message me if you need a different size!