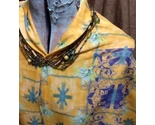 All designs by Kweli Kitwana
Designs celebrating African American history, culture and tradition. A reinterpretation of fabric.
Description:
The designs are created with intent of inciting introspective and understanding of the African American Cultural. It is my hope that the interaction with these design will cause a person to reflect on history.