teal fabric and teal wallpaper, seashell, starf...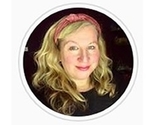 All designs by Magenta Rose
Hello, thank you for your custom! I love to see your creations when you tag me @magentarosedesigns ♥ I am in the UK working on the next new thing! All designs ©Magenta Rose Designs
Description:
teal turquoise fabric and teal wallpaper , turquoise fabric and wallpaper, Turquoise fabric / Teal fabric, Seashell , turquoise and pink, teal 2021, beach Coordinates, perfect for beach, swimwear, Decor, Upholstery, accessories and more!