stripe fabric and stripe wallpaper , stripes, ...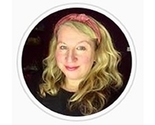 All designs by Magenta Rose
Hello, thank you for your custom! I love to see your creations when you tag me @magentarosedesigns ♥ I am in the UK working on the next new thing! All designs ©Magenta Rose Designs
Description:
Stripe fabric, stripes , 2021 fabric, gray stripe, rainbow stripe, pastel stripe, all the stripes! Stripes on everything! Baby, Kids, Swimwear, Decor, Upholstery, Accessories, Fashion!