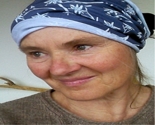 All designs by Sabina Kulicka
For a house in bloom.... All designs are inspired by plants and gardens or wilderness. I live in the Jungfrau Region (Swiss Alps) and travel to the gardens of England. This is where I create my patterns.
Description:
Alchemilla plant form my herbarium, collected around my home in the Swiss Alps, Mürren, Lauterbrunnenvalley, Jungfrauregion, Mürren.