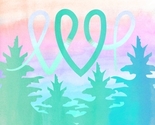 All designs by Molly Harrison
Thanks for visiting my shop! I'm Molly Harrison, a designer from a small town in the Pacific Northwest. I've been in the print and apparel industry since 2015. I'm looking forward to my new Spoonflower adventure.
Description:
This print was created using Shibori technique. I dyed a fabric remnant then scanned the finished design into the computer to make a repeat pattern.