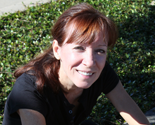 All designs by Debby Badder
Hi! ♥ Designs inspired by the beauty, love and travels that have blessed my life. You may sell products made with purchases from my shop. These copyright designs may not be copied or reproduced. ♥ Tag me with your projects on Instagram!
Description:
How to be "shellfish." Gather plenty of lobsters, crabs and shrimp! They can even be pretty shades of blue. Colors in this collection include 2019's color of the year - living coral, along with navy, teal, and yellow. Great for seaside decor, seafood dining and seashells by the seashore dresses. Be sure to check out related nautical and beach designs in my Ocean to Ocean collections.