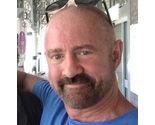 All designs by Patrick Moriarty
My textile print designs have been bought by major retailers worldwide for the last 20 years for fashion, accessories and home decor. In 2013 I launched my own website & brand paisleypower.com specializing in creating unique fabrics and fabric products.
Description:
Unique purple paisley patterns by designer Patrick Moriarty.