Wallpaper - Removable & Easy to install!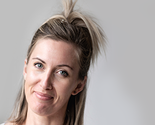 All designs by Erin Kendal
♥ Thank you to everyone who chooses my patterns. I'd love to see what you're making! ⇣⇣ Click the links below join me on Instagram and/or subscribe to my emails for Design Collection updates ⇣⇣ Message me for licensing, colour changes + resize requests.
Description:
A selection of my designs at a larger scale, suitable for wallpaper. Get in touch for pattern requests - I can create a larges scale for most patterns, suitable for wallpaper :) Erin