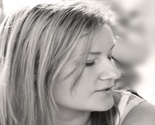 All designs by Nikki Fowell
I often wondered if I would ever settle down with just one art but happily came to the conclusion that I am just not a monogamous artist. See more at www.eveningsongink.com ~ blog, shop, galleries and random craftiness.
Description:
Sassy Fox and Sleepy Fox with vibrant red and white spotted toadstools. Basic patterns include a stripe and polka dot; toadstools come in a large print and foxes and toadstools in a medium print. Green, red, neutral and chocolate brown.