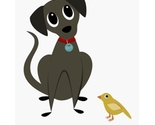 All designs by Christine Duffield
Thank you for supporting my shop! I will happily alter the scale of a design for you. Please consider buying a swatch, as colors may vary from device screen to fabric. Also find my studioxtine shops on society6 & Redbubble.
Description:
A design challenge sparks inspiration of things all cocktail.