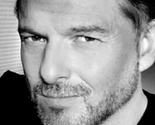 All designs by Aaron Christensen
Hi, I'm an artist from Portland, OR. Embellishments Studio is my venue for selling my wall art, decor & design work. I include Spoonflower as a way to offer coordinating fabrics that work with my art & designs. Always thankful for follows & faves!
Description:
Creepy, crawly, campy, cringy with a bit of crunch, as in brains. An exploration of Halloween novelties.