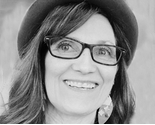 All designs by Tresa Meyer-Clark
Collaboration ideas welcome! All new artwork is also available to purchase, please leave me a message. You may sell products with my designs when giving credit to ©ClarkyWorks. I would love to see what you create!
Description:
Earthy green and a sophisticated pale peach palette for a retro Art Deco vibe. Great for a garden party or spa atmosphere.