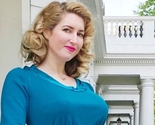 All designs by Charlotte Dymock
A vintage fashion enthusiast and seamstress, I'm inspired by the novelty prints of the past. My designs draw on original vintage sources for a truly authentic look and feel. Tag me on instagram @tuppencehapenny. Contact me with custom inquiries!
Description:
A set of designs based on an original 1940s print featuring Central Park vignette scenes.