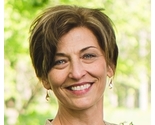 All designs by Mary Stoner
I'm a lifelong artist and a fabric junkie! I'm thrilled to find this community of artists and makers. What a perfect platform to combine the things I love!
Description:
Graphic petal or leaf shapes connected in triangular and hexagonal networks, large and mini versions of each available!