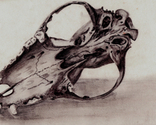 All designs by Justin Smith
I live in Ely, Cambridgeshire, in the UK. I am not a professional artist by any stretch of the imagination: but I have painted, drawn and dabbled in ceramics for over 20 years. I sell my paintings and I take commissions. I am now enjoying these designs!
Description:
Earthy staff and space stuff!