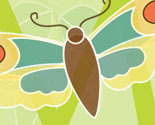 All designs by tamara kate serrao
I love colour & I love pattern. These feed my passion as a package designer, graphic designer & licensed fabric designer. Thanks for stopping by.
Description:
Want to bring on the heebie jeebies? Come to this cocktail party. Prickly beasts, slug slime & black widow spiders are but a few of the spine chilling ingredients that could grace your martini glass this Halloween!