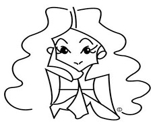 All designs by Lara Nedeltscheff
LaraGeorgine is an East Coast-based fine arts professional with a love of print and pattern, graphics and creating things that look great and make people happy. Inspiring smiles and desire for original prints and patterns!
Description:
Birds looking for tea? This sweet little group will make a great gift with complimenting fabrics that coordinate for quilts, tea towels, and any of your other fun creative adventures!