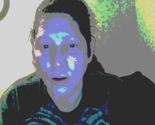 All designs by Ceruleana Phoenix
I come from a long line of fiber artists, tailors, designers. I have been a fiber artist since I was 7. If you are interested in my prints, even if they are not yet available for sale, email me for arrangements! Thank you for looking.
Description:
Believe in your wishes with this collection of magnificent flying pigs!