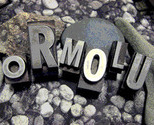 All designs by Jay Trolinger
I'm an artist with a passion for textiles. I'm fascinated by Nature and the sciences, which never fail to inspire me. Contact me if you want a pattern at a different scale. I also love to see pics if you've made something with one of my designs!
Description:
This dynamic wave pattern is built on a golden spiral and fizzes with self-similar detail.